SPECIAL ANNOUNCEMENTS:

>>> Join us Monday, May 7th for the DACC Meeting in Waterford <<<

>>> Join us Sunday, April 8th for the DACC West Meeting in Ypsilanti @2pm
Topic: Museum Displays and How to Make Them Happen by "Caveman" Pete Kohler <<<

NOTE: "Meet the Makers" DVDs are available. Contact Eva McGuire to order yours!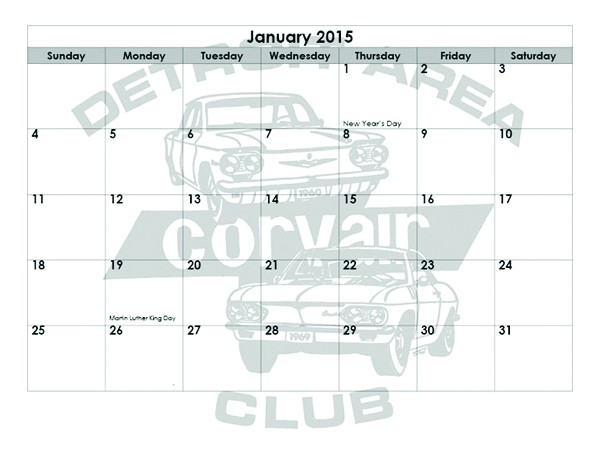 The "2018 Corvair Homecoming" Calendars are available (© John Allesee)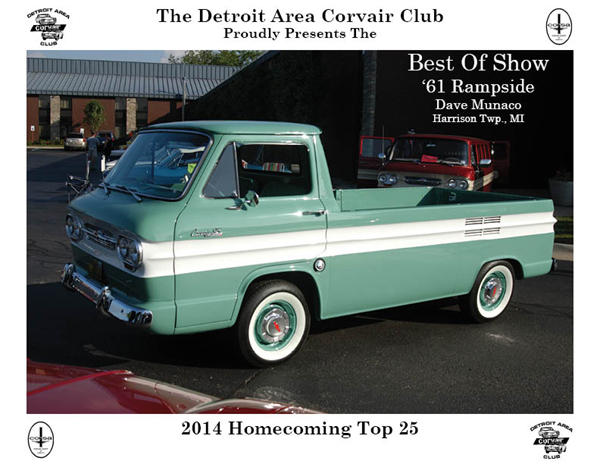 Welcome to the Detroit Area Corvair Club (DACC) website.
The DACC provides a meeting place for Corvair enthusiasts from all over Southeastern Michigan, Northern Ohio, and Western Ontario. We meet in
two
locations to better serve our membership, which covers a rather large geographic area. Our main meeting is held in
Waterford, MI
, while our satellite meeting is held in
Ypsilanti, MI
. There is just one membership dues payment, allowing members to attend either or both meetings to suit their individual needs and desires. Sometimes ya just can't get enough of this wonderful car!
The DACC and its satellite-chapter, DACC-West:

DACC
(Main Chapter)

DACC-West
(Satellite-Chapter)

Meetings Dates/Times
and
Locations:

1st Monday of every month @7pm

Pontiac-Waterford Elks Lodge
2100 Scott Lake Road, Waterford
(Meeting starts at 7pm. Come early for dinner.)


2nd Sunday of every month @2-4pm

Automotive Heritage Collection
100 E. Cross Street
Ypsilanti, MI 48198


Contact:

Clark Hartzel
16911 Anita
Fraser, MI 48026
membership@detroitcorvairs.com
(586)293-1587

--- or ---

Pete Cimbala
5498 Duffield Rd.
Swartz Creek, MI
corvairkid1963@aol.com
(810)621-9866 or (810)241-8593

Eva McGuire
P.O. Box 981335
Ypsilanti, MI 48198
corvairlady@gmail.com
(734)485-2729

--- or ---

Jay Nugent
1316 Oak Street
Ypsilanti, MI 48198
jjn@nuge.com
(734)484-5105

About the GM Chevrolet Corvair:
General Motors produced the Chevrolet Corvair from 1960 through the 1969 model years. Over that decade, it came in many models including cars, station wagons, pickup trucks, and vans. The early models (60-64) varied mostly in body style from the later models (65-69), but mechanically they were very much the same. The Corvair was unique in that it had uni-body construction (having no frame) and used a rear-mounted air-cooled aluminum block pancake-six engine.
GM originally only planned to build the car from 1960 through 1966. But bad press with the release of Ralph Nader's book "Unsafe at Any Speed", convinced Ed Cole, then General Manager of GM, to order the continued production through 1969. Many legal actions were being filed against the car at that time, and it seemed best to not discontinue the car, leaving the press and the lawyers with the impression that there was something wrong with it! In fact, a few years earlier with the re-design of the rear suspension from the "swing axle" (used on many Porsche and Volkswagien designs) to a "double-U-joint" suspension (like that used on the higher performance cars like the Corvette), the Corvair had one of the safest suspensions of all General Motors cars of the day! But sales had fallen by the mid-sixties, and buyers were flocking to Ford's new Pony car, the Mustang. We actually have Ralph Nader to thank for three additional production years!
Love for the car continues to this day as enthusiasts from all over the country continue to drive their beloved Corvairs! Some like the car for its uniqueness, some for its handling, others for its notoriety, and some because it is so easy and relatively inexpensive to repair and maintain. No matter what the reason, the Corvair is alive and well in the driveways and garages of thousands of happy owners all around the world.
Corvair Society of America (CORSA) and its many Chapters/Clubs: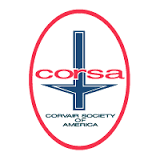 CORSA is a world-wide organization with 4,000 members and 120 local chapters worldwide. Founded in 1969, it is a large and enthusiastic group of automobile owners and one of the best single marque clubs in the world. CORSA, a non-profit organization, was incorporated to satisfy the common needs of individuals interested in the preservation, restoration, and operation of the Corvair. CORSA's long range goal is to promote reproduction of parts and render technical assistance to increase your enjoyment of the Corvair, and to further the general public's appreciation of the car.
CORSA has one of the highest quality publications issued by any single marque automobile club. The CORSA Communique is a professionally edited, high quality magazine published monthly.
CORSA is governed by a member-elected Board of Directors with selected committees in charge of such varied activities as Parts and Repair, CORSA Chapters, Concours, Competition, Museum, and a host of other activities. A full time business office and staff serves as a clearinghouse for world-wide CORSA and Corvair information.
Each year CORSA holds a National Corvair Convention sponsored and coordinated by one of its many Chapters. The convention rotates around the country so that everyone has an opportunity to attend. The convention draws members from all across the nation and oftentime from other countries. This is typically a multi-day event, packed with both on and off-road events and activites for all to enjoy.

The Detroit Area Corvair Club: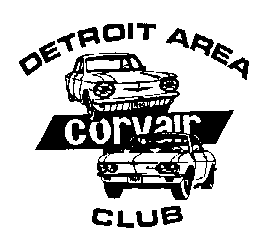 The "Detroit Area Corvair Club (DACC)" is one of those many CORSA Chapters, DACC being Chapter #480. DACC was formed back in 1974 and has been running strong ever since, with members from all over Southeastern Michigan and parts of Ontario. DACC recently found that to better serve its membership a satellite branch of itself called "DACC West", was formed to make the reach of the club cover a much larger geographic area. This helps our Corvair enthusiasts who otherwise live too far from the main club's location to participate in our meetings and functions.
DACC holds two meetings per month. One is held in Waterford and the other in Ypsilanti, requiring only one membership. With this widespread coverage, we are able to bring in more resources to the club, and share information and knowledge to a much larger audience. This also allows members a shorter driving distance in order to take part in at least one meeting. And it allows very active members to get their Corvair fix no less than twice per month!
The DACC holds many technical sessions, informative and entertaining presentations, and we learn about the history of our cars. We also hold many road events such as Fall Color Tours, Parades, attend various car shows, organize convoys to interesting sites and museums, and arrange weekend drives.
We even hold spontaneous weekend mechanic-assist parties at members' homes/garages to help them get their cars into running order. And of course, there are the Holiday Dinners and social events and parties.
DACC is a fun and enthusiastic club that has something to offer for each and every Corvair enthusiast. Please join us in that fun!!!

Current Weather Contitions:
| | | |
| --- | --- | --- |
| | | |